Your perfect home is a place where you feel at ease in any situation. You can see yourself entertaining, spending time with family and friends, working, and loving the home for a very long time. Finding this dream home should be easy, but more often is not. What makes a home perfect for YOU?
The first question a real estate agent asks is what are you looking for in a home…what is your lifestyle? The answer is specific to each individual and starting to consider what perfection looks like to you early, will make your search easier. What is the most important aspect of the home for you? We have some ideas to get you started!.
Location, Location, Location!
Most people know where they would love to buy a home or at least a general area. It may be you want to live close to work, desire a certain school district, or live near family and friends. Your agent should help you identify communities that may fit your parameters. Maybe you want to be near a nice restaurant like
The Fig Tree Restaurant
or near golf club like Carmel Country Club.
The location is the only thing that you can not change once the property and home is yours. Be ready to answer when asked what makes a location work for you and your family. Then your agent will help you dive into any and all options from communities to specific streets to activities in close distance to where you wish to live.
The location may include a few visual requirements like downtown or a home that has a view. Choosing the location means that you can determine the unique properties that you wish your perfect home to possess. Once you have decided where it is that you would love to settle, you can move on to other aspects of your perfect home.
Curb Appeal
When driving by homes for sale in the location you desire, you will first judge the home for how it looks from the street. Neatly trimmed, landscaped, and beautifully painted homes are more desirable and require less work when you purchase.
Take a look at the design of the home; what is it that you can imagine for yourself? Victorian, Tudor, Bungalow or Contemporary? Matching your taste isn't just about décor and furniture. Make sure the home's face calls to you.
While you are inspecting the outside for style and beauty, be sure to look at the fundamentals of the exterior. Brick homes are easy to maintain, while homes with wood siding will need touch ups every few years. Once you find a home that fits your style on the outside, you need to think about the interior setup.
Luxury Floor Plans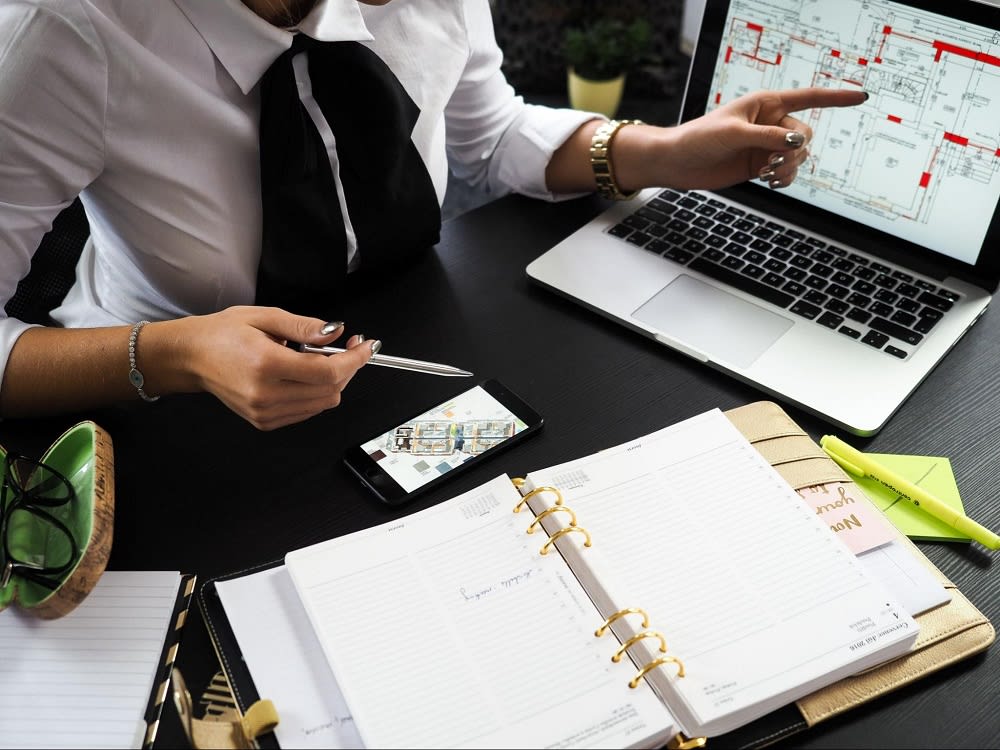 Most homebuyers know how many rooms, bathrooms, and entertainment rooms they need or want. Few know how big they want the kitchen and living areas. Still, a few more know if they desire a two-story home or a one-story with an open floor plan. How the rooms are set up inside the home can make it a keeper or impossible to coincide with your lifestyle and taste.
Determine how many rooms are needed. Most people with a small family choose to buy a home with enough bedrooms to accommodate each family member plus a guest room. Start with that and decide if each room needs a bathroom or if one or two will be sufficient. Most homes can be found with the correct number of bedrooms and bathrooms, and more is a bonus find for some buyers.
Closet space and storage areas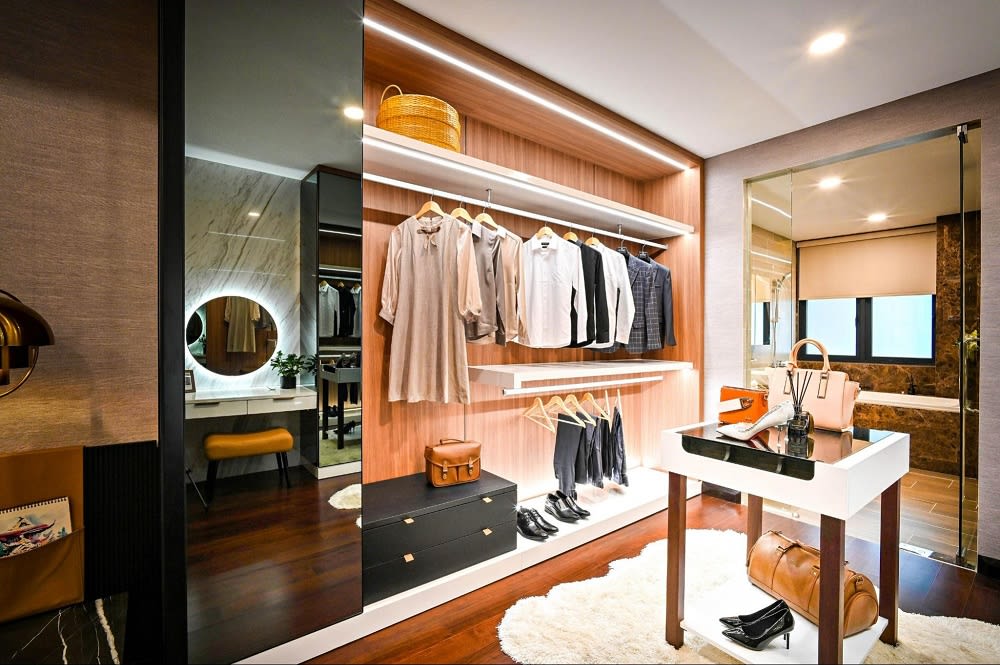 As you walk through the bedrooms and hallways, search for the nooks and crannies designed to hold your excess things and clothes. Is there a space to place your coats by the door? Walk-in closets are very popular but be sure the closets feel like there is enough space for clothes and storage of extra things. Luxury closets may even be large enough to contain an island and dressing area. Decide if this is one of the luxuries you need to have in your rooms.
Storage space is premium real estate. While you can determine if there is enough storage for cleaning supplies, pantry space for food and extra appliances, and closet space for clothes and shoes, there is another consideration that some forget about when searching for a home. You need space for items and furniture that are seasonal by nature and for hobbies and books. Those items that make a house a home for your family.
Make sure the home has bookshelves for storage of books and special items. Look for space in a basement or attic to store decorations or furniture that is no longer necessary but should be kept. Find the place where you would love to do your crafting, reading, or other hobbies, and make sure that it can be done in peace. Once you have decided on your storage and closet necessities, it's time to look at a very large part of the floor plan.
Kitchen space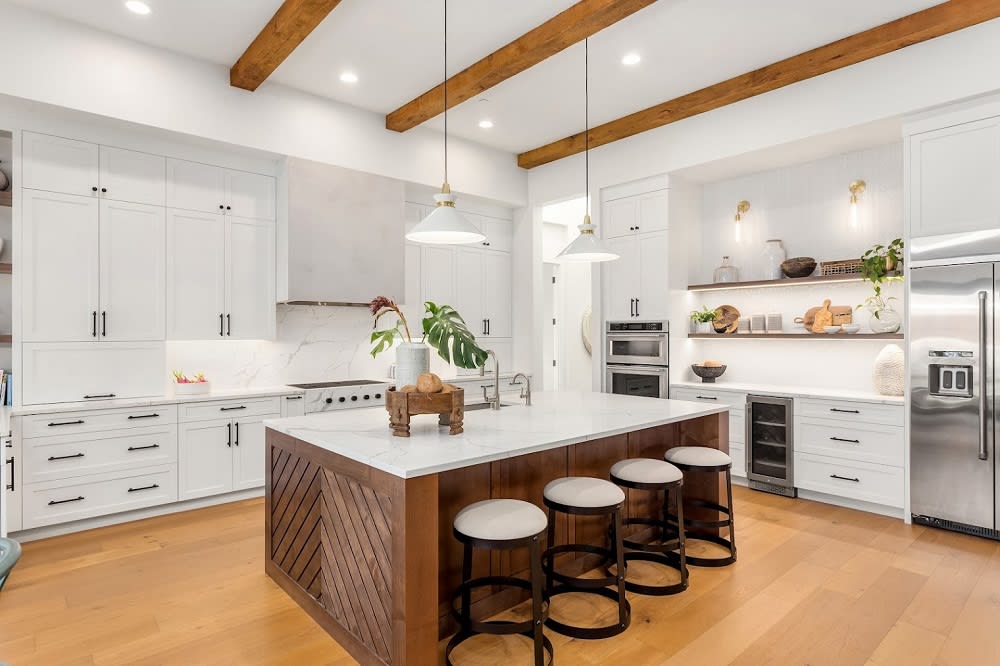 Photo courtesy of Shutterstock
If you love to cook and entertain, having a small kitchen and dining space makes the setting uncomfortable for more than a handful of people. Luxurious kitchens have space and storage that can withstand a catered party. Even mid-sized kitchens with island seating can bring joy to cooking with family and friends.
Decide on the fixtures that are required, like the size of the freezer and refrigerator, dishwasher, and even the sinks. While you can remodel to include the desired appliances, it saves in the long run to find the kitchen that has the space and the appliances you desire.
While space and fixtures are important, do not overlook layout and lighting. A beautifully designed kitchen floorplan is useless if you can not see what you are doing due to lighting misplacements. Looks for undercabinet lighting, over-the-stove lighting, and a brighter light over the island. Natural light and windows will add to the warmth of this space.
The kitchen floorplans should make cooking effortless. Walking back and forth across the kitchen to retrieve items from the refrigerator and back to the stove should not be a tiresome act. The floorplan should flow from one task to the next with minimal effort required. Maybe even have a partial wall over the counter where you can keep an eye on the big game on the TV while you make halftime snacks. Your floorplan should showcase your lifestyle, not dictate it.
Lighting the house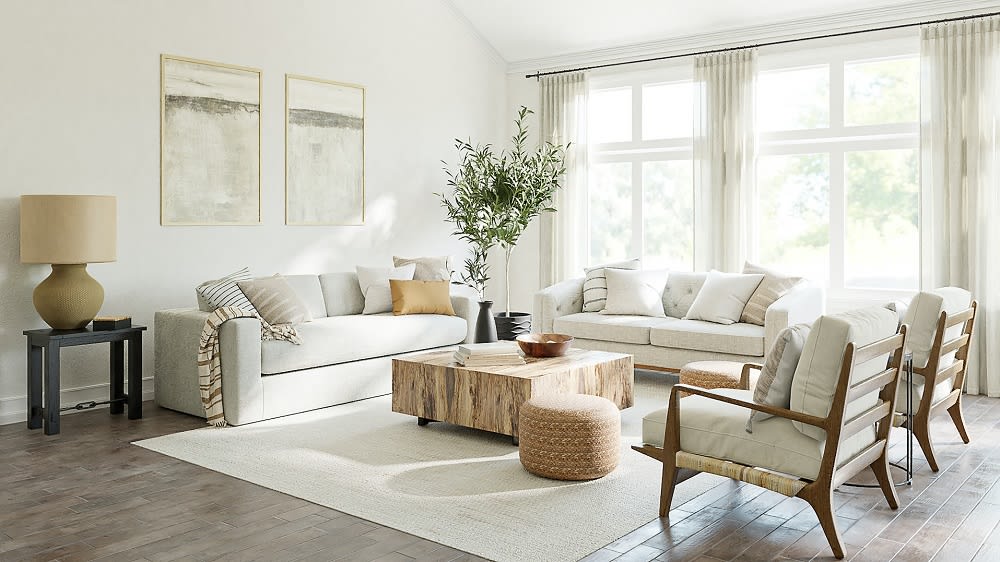 Everything from the neighborhood, the curbside appeal, storage space, kitchen layout, and bedrooms and bathrooms are important to consider and decide what you require from your perfect home. However, do not forget about the lighting inside and outside. Windows, skylights, sunrooms, and even fixtures can make a home feel luxurious or uncomfortable.
Windows are the natural light source of a home. Window placement can make a room brighter and inviting, or it can make it uncomfortable. Offices, reading rooms, and living rooms often feel more comfortable with some natural light. However, there are room uses where the light is not welcome. Do you like to sleep in a room and wake up to the sun? Would you rather have the game room with no window light? When choosing rooms for activities and sleeping, consider which rooms have the highest natural light and the lowest, and plan the placement of activities accordingly.
Contrary to natural lighting, fixtures like chandeliers and built-in recessed lighting can help brighten a room and direct the eyes to a certain area. If there is not enough lighting, it can cause the hall or bedroom to feel too dark. Most individuals remedy the situation with brighter light bulbs or new fixtures and lamps, which cost extra and can detract from the room's décor. Make sure there is light enough to make you feel welcome.
No matter what is on your list for your perfect home, there are always spectacular surprises in luxury homes. Take a look at the ceilings, molding, and baseboards to see if they make a certain impression on you. Notice the fireplaces, outdoor fixtures, and small touches that make the home unique. You may find yourself falling in love with something small that one house has those other homes do not. Take your time as you search for that perfect home feeling.
Ready to begin your home search?
When you have your list ready with the have-to haves, would be nice, and do not want, then you are ready to speak with one of the experts at
Kim Warden
and Company. Your agent will help you find the location you desire, like
Dilworth
, Elizabeth or South End. Then you can search the luxury homes for sale. Let your agent guide you through the process and meet all the requirements for your perfect home. Kim Warden and her agents are waiting to help you every step of the way!
*Header photo courtesy of Shutterstock