Everywhere you turn in South End, you'll find a new and exciting undertaking. There are countless breweries, restaurants, galleries, and more. Below is a short compilation of some must-visit locations next time you're in this vibrant community.


Eat
South End is brimming with fantastic dining establishments just waiting for you to discover them.
The Common Market
is a fun destination where food, entertainment, and community collide. Here you can find your morning coffee, breakfast, lunch, and dinner. In addition, The Common Market offers various unique gifts, T-shirts, trinkets, vinyl, an eclectic wine selection, and a gathering place for friends to enjoy live music.
Breakfast is tasty and affordable, boasting local bread, eggs from Coddle Creek Farm, grits by Old School Mill, double-thick bacon, and hand-cut hash browns. For a quick nosh before work, grab the breakfast sandwich, prepared with your choice of bread, protein, cheese, and a farm-fresh egg. Your little ones will enjoy a simple egg and bacon breakfast with a choice of grits or hash browns on the side.
Have your next work meeting over lunch, complete with billy clubs and pimento deluxe sandwiches. Once the workday is over, meet friends or co-workers for guacamole and craft beers. Get the best bang for your buck on Mondays with half-off drafts and $2 off select drafts on Wednesdays.
Lounge, dine and laugh the night away with your buds at
Hawkers
. This spot is ideal for sharing plates and socializing with family and friends. Chef Yao Gosuwin offers guests a fantastic and varied menu of bold dishes prepared with unrivaled work technique.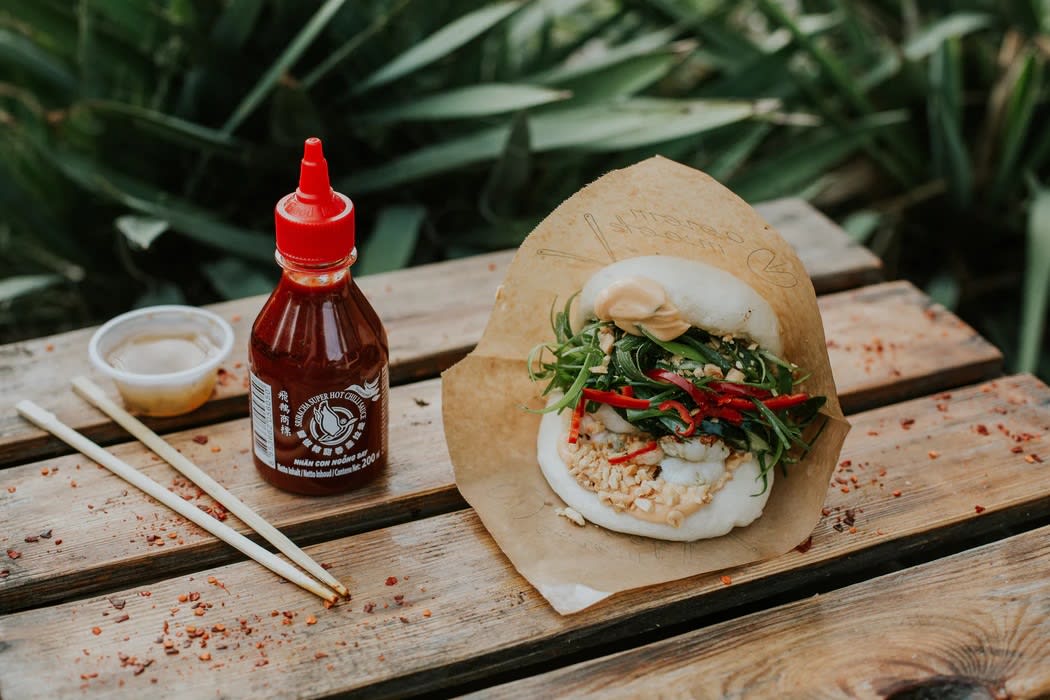 Start dinner by sharing some Seoul hot chicken bao, spring rolls, and Malaysian flatbreads with signature curry sauce, roti canai. You'll adore Yi-Yi's chicken dumplings and the street skewers in bulgogi beef, chicken, or satay chicken flavors, all prepared over a 1000-degree wood-burning grill.
For lighter fare, the green papaya and shrimp salad doesn't skimp on flavor. Don't skip the Hawker's staple, pad thai, and finish your meal with a Jo-Hé Bag O' Donuts. Once you've experienced the convivial vibe and tasted the delectable Asian street food, Hawkers will quickly become part of your weekly routine.
Weather permitting,
The Waterman Fish Bar's
rooftop patio is a prime spot to snack on fresh oysters on the half shell and sip craft cocktails. Choose from an array of delicious toppings and sauces to adorn your build-your-own burger, or opt for a classic lobster roll.
If you've got an insatiable craving for seafood, pick some raw bar options. Choose from shrimp cocktails, ceviche, salmon canoes, and daily variants of oysters. Enjoy some Sea Level Salt house oysters grown on the sister farm for only $1 each on weekdays from 2-7 p.m.! Snag some nachos and crispy calamari for the table, followed by a whole lobster mac & cheese for yourself.
The dessert menu is also worth sampling here. Keep it simple with a scoop of vanilla ice cream, or opt for the indulgent larceny bourbon cake, "Southern" pecan bar, or their specialty, featuring a luscious chocolate cake layered with chocolate mousse and salted caramel. Top the meal off with a boat drink, draft cocktail, oyster shooter, or frozen drink, and you've got yourself a dining experience for the books!
Drink
Bar-hopping is an entertaining pastime in South End. There are various breweries to satisfy your social drinking needs.
Wooden Robot Brewery's
South End location features a 15-barrel brewhouse, taproom, and private event space. The brewery offers a rotating selection of draft and to-go beers, with hoppy ales and crisp lagers at the forefront. The choice of brews is vast, with a flavor profile that every beer enthusiast can get behind. You can enjoy yeast-forward farmhouse, oak-aged tart sours, hoppy and bold IPAs, bright and malt-balanced lagers, and more. Check out the website's
guide
before you go if you want to get a feel for the available brews ahead of time. Trivia night and RunBots meetings happen every Tuesday night, and all are welcome! Various events and beer releases occur sporadically, so
sign up
to stay up-to-date.
Sycamore's
taproom has all the makings of a fun-filled night out, from craft beer and food trucks to live music and great company. Currently, the taproom is only open for online order pick-ups, but stay tuned for future developments.
All things food, coffee, and beer culminate at
The Suffolk Punch
. Their full-service coffee bar features ethically grown and responsibly sourced beans, all presented through a mixology-forward menu complete with a specialty cocktail and condensed liquor offerings. Snag a classic brewed coffee or opt for a draft vanilla latte or boozy cream soda, served with a cold brew ice cube, vodka, half and half, vanilla, and bubbles with an orange garnish.
Once you're thoroughly coffeed up, head to the culinary cafe to enjoy a scratch-made meal prepared with ingredients from sustainable regional farms. Meet some friends for ales, hand-cut fries, and the "Five O'Clock Somewhere" plate of blue corn tortilla chips, green apple & pineapple salsa, shaved serrano, and cilantro. Enjoy a hearty TSP burger or savory NOLA mac & cheese.
Later, head to the taphouse to relish over 50 taps of carefully curated brews made in-house along with the best beers North Carolina has to offer. Between the pet and kid-friendly atmosphere, outdoor seating, coffee, fares, libations, and beyond, you could easily spend your whole day at The Suffolk Punch.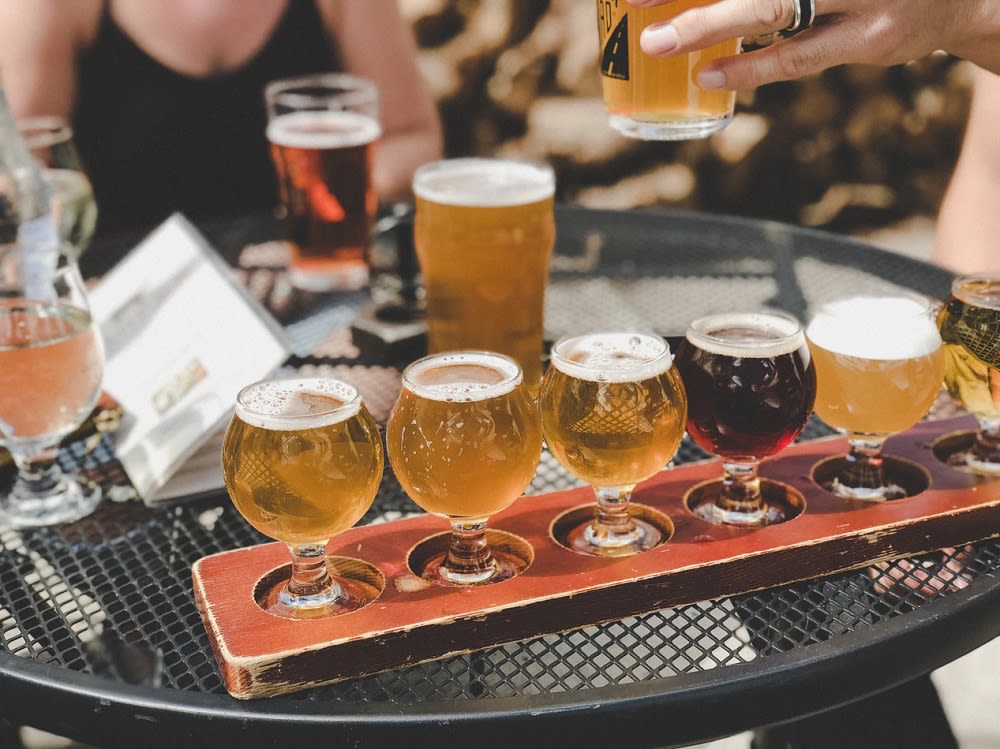 Head to
Craft Tasting Room and Growler Shop
for all your in-house and take-home beer needs. Stop by on Monday nights for the flight special, which offers you a choice of any five 7-oz. pours for a mere $8.50! The beer selection changes fairly often, so check back frequently to see what they're serving up. The beer garden is perfect for taking a load off after a long day, while their shop selection will keep your refrigerator well-stocked. So grab a pal, bring your pup, and delight in some cheese, charcuterie, and lagers on the terrace.
Play
Outside of eating and drinking 'til your heart's content, South End offers residents and tourists a variety of amusing activities to fill your time. Hop on the Rail Trail and visit these exciting destinations to create lasting memories.
Discover Charlotte's endless gifts by weaving through the city via the
Charlotte Rail Trail
. This 3.5-mile trail connects communities including Sedgefield, Brookhill, Southside Park, Dilworth, Wilmore, Uptown, and South End. If you wish to explore the multitude of cafes, bars, galleries, entertainment opportunities, and more, the Rail Trail is the way to do it.
Located in the heart of South End, just a stone's throw away from eateries and canteens, rests the
Inner Peaks
climbing gym. Work out in a new and exhilarating way by climbing the 17,000 square feet of sculpted surfaces. Test your rope climbing and bouldering skills via the 45 rope stations, suitable for novices and experts alike.
In addition to the climbing walls and rope stations, there is a comprehensive fitness center containing seven cardio machines, two Olympic weight racks, TRX stations, kettlebells, medicine balls, and free weights. Learn a challenging new skill, drop in on the fitness studio and yoga classes or schedule a private work outing to boost office morale at Inner Peaks.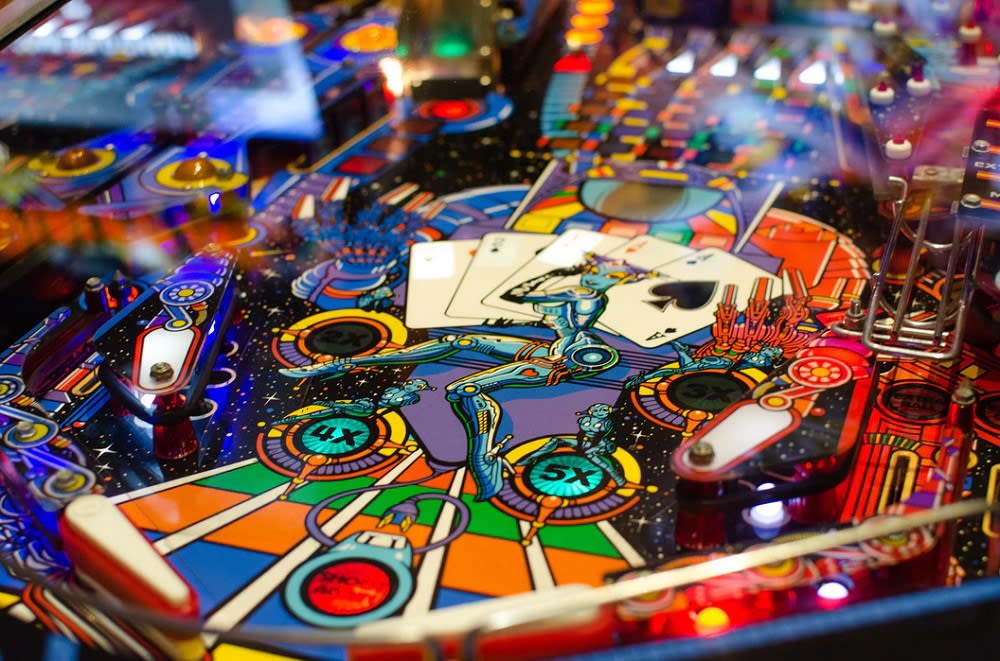 Get serious about bowling by joining a Duckpin League, or simply revel in some casual ping pong matches at
Pins Mechanical Company
. There are several ways to get the ball rolling here, including foosball, duckpin, ping pong, bocce, and the bar's main focal point: pinball. You're welcome to bring your kids to participate in the fun before 7 PM when the establishment becomes exclusively 21+.
Choose from different draft beers, wine, punches, and cocktails to wet your whistle while you defeat your friends at various games. Stop by Mondays to cash in on the half-off draft beer deal and grab some to-go cans to enjoy at home. Pick your poison and small-ball game of choice and play the night away!
Are you ready to move to South End and simply don't know how to begin the process? Contact realtor
Eric Layne
to assist your search for real estate in the Southpark, Dilworth, or Myers Park
communities
. Eric's track record proves his experience in sales, marketing, new construction, and more will lead you to the Charlotte, North Carolina luxury property of your dreams.
*Header: Charlotte Rail Trail, Credit: Jessica Swannie