Charlotte, North Carolina is one of the most popular cities in America, and with good reason. This beautiful city is home to art, culture,
NASCAR
, and warm southern hospitality. Charlotte is the perfect mixture of the past, present, and future, all in one place. Only in this charming city can you find museums and parks in which to trace the footsteps of the people that came before us, a bustling metropolis with fun and unique suburbs, and a future that is more than promising in every sense of the word. Charlotte is the perfect place to call home for people of all ages and walks of life, from delicious restaurants to beautiful parks to the sound of race cars thundering around the track, Charlotte can set any heart racing.
One of the best ways to get to know Charlotte is with an experienced, knowledgeable, and skilled real estate agent. Kim Warden and her team at
Kim Warden
And Company are just such real estate agents. They have extensive knowledge about Charlotte and can help guide you to the best neighborhoods, the most delectable restaurants, and the best things to do in the area. Let Kim Warden and her team show you the heart of Charlotte.
Top things Charlotte residents love about living here
Charlotte is close to just about everything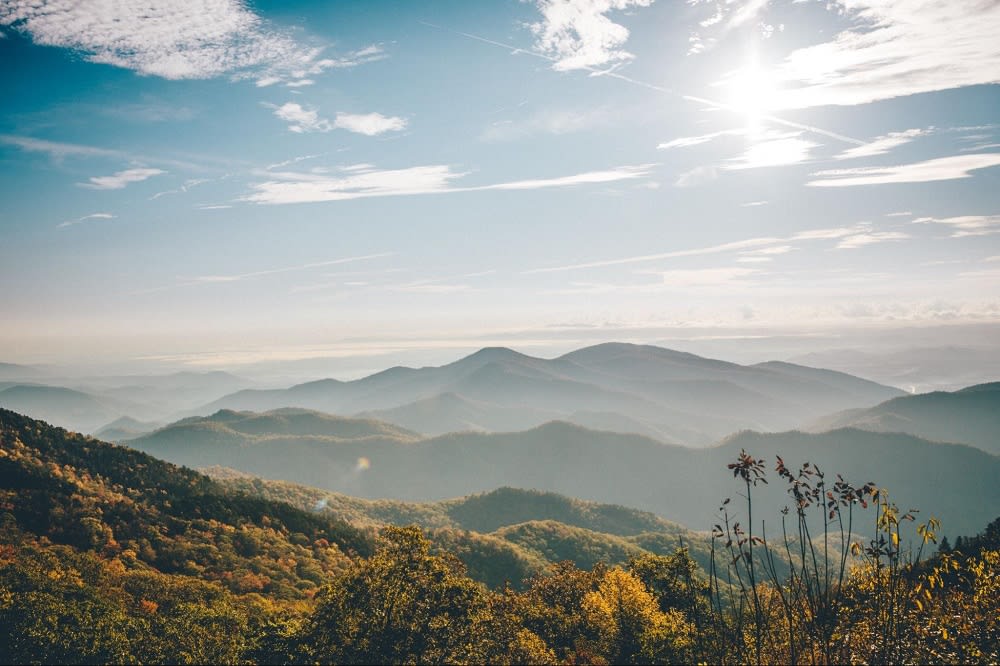 Charlotte, besides being full of wonderful things to do in and of itself, is also within a day's driving distance of many fascinating places and activities to see and experience. First and foremost, Charlotte is a hub city for several airlines, so hopping a flight to just about anywhere is easy as can be. This hub city status also allows for airlines to have numerous flights both in and out of Charlotte. Making travel significantly more accessible and affordable to a multitude of places. The
Blue Ridge Mountains
, Richmond, Virginia, and even Washington, D.C. are also within driving distance and popular. If relaxing is more your kind of thing, Charlotte is also just a short drive from some of the most lovely beaches on the East Coast.
Charlotte is just the right size
Borrowing a line from the classic fairytale Goldilocks, Charlotte is neither too big nor too small, and is, in fact, just right. Charlotte has an ample population in a city that still manages to feel like a small town. There are plenty of people to give the city a rich tapestry of culture, art, and history, along with plenty of parks, woodlands, and fun things to do. Charlotte has a variety of shopping, restaurants, and entertainment of all shapes and sizes, including NASCAR and Charlottes Whitewater Center. It can be hard to imagine the delightful feel of such a big town while still feeling intimately small. This is why Charlotteans invite you to come to visit their lovely city anytime.
Charlotte's beautiful skyline…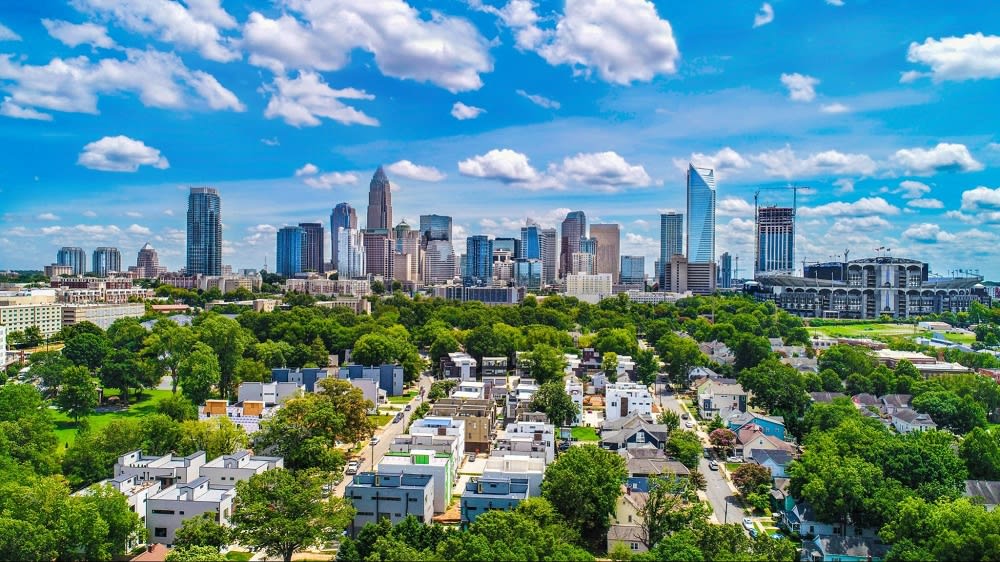 The first view of Charlotte is of the vast and beautiful skyline. The skyline cuts a beautiful line through the sky, separating the earth from the heavens with power and elegance. Each new building being built, regardless of if they are condos, offices, shops, or a combination thereof, goes through an extensive process by which is either approved or declined in order to best suit and fit in with the vision for Charlotte's skyline. This ensures the skyline is always picture-perfect.
Not only is the skyline magnificent in Charlotte, but the city also boasts a clean and safe downtown area. The city has devoted a great amount of time, energy, and volunteer hours to ensure that they help the city stay clean, positive, and a beautiful place to be. Keeping the downtown and parks especially clean and welcoming is a top priority for the city in order to provide the residents and visitors alike an opportunity to enjoy our lovely city.
A multitude of Charlotte farmers' markets to enjoy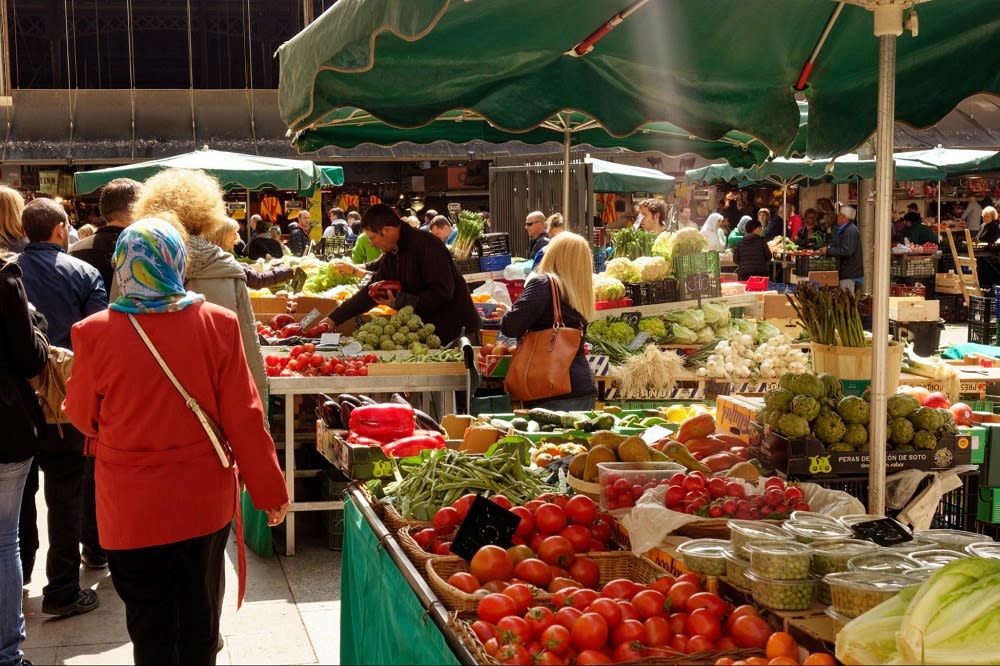 Charlotte has a plethora of regional farms and ranches that supply our bevy of farmers' markets available around the city and throughout the year. Farmers' markets are gaining such popularity in Charlotte that smaller farmers' markets are cropping up in neighborhoods and supplying just their local area and neighborhood. These markets have grown to accommodate the growing demand for locally grown produce, eggs, honey, homemade baked good, jams, cheeses, and locally made artwork. There are new additions periodically, so be sure to check with the
Charlotte Regional Farmers for updates
.
Charlotte's fit and healthy wellness community
Charlotte is a city dedicated to the wellness of its neighborhoods, communities, and residents. The city has a very active fitness community that propagates a multitude of fitness activities and offerings available for people of all ages and walks of life. Included in this fitness community is a very solid running community. Recently added is the Around the Crown 10k. The running groups and communities offer training, support, group runs, races, and encouragement to their participants. If something a little less strenuous is more your speed, Charlotte has a variety of
yoga studios
, classes, teachers, philosophies, and yoga communities all focused on helping you as you embark upon and enjoy your yoga journey. Lastly, to round out the fitness community in Charlotte, there are a tremendous amount of gyms and fitness centers, all with individual concepts and philosophies which make it easier for you to find your perfect workout and contribute to your wellness in Charlotte.
A rich and diverse culture awaits you in Charlotte
Charlotte is a constantly growing city, and with this growth comes an increase in a diverse and interesting population. The welcoming and warm atmosphere the city emanates helps to draw people from all walks of life. This tapestry of cultures and customs creates a fun and unique culture within Charlotte, and each of the independent neighborhoods and communities has a style and feel all its own. The diversity of the Charlotte population offers Charlotte residents an opportunity to learn and grow positively and peacefully from their neighbors, making the city a kinder, warmer place each and every day.
Charlotte loves dogs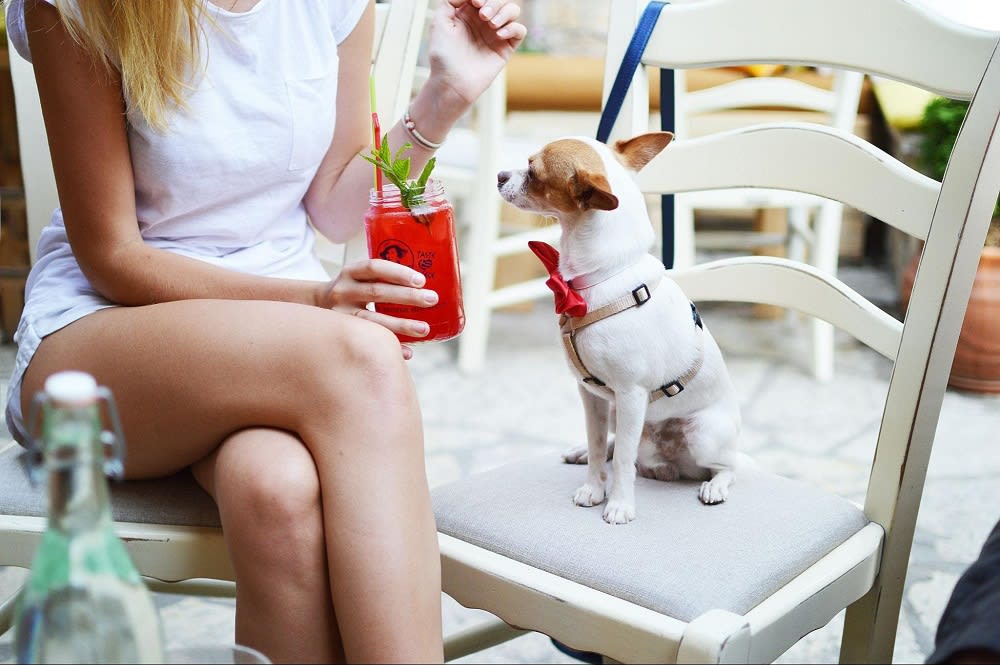 Charlotte is a dog lover's paradise. The city of Charlotte is home to a variety of dog-friendly breweries, restaurants, shops, and art galleries. There is a growing number of small businesses that are focused on promoting happy, healthy dogs, including a multitude of dog-walking services and a giant doggie daycare, which is opening very soon. Charlotte welcomes canine family members and works diligently to be sure to foster this sense of welcome even to our dog friends.
Charlotte has an array of arts, culture, and museums to enjoy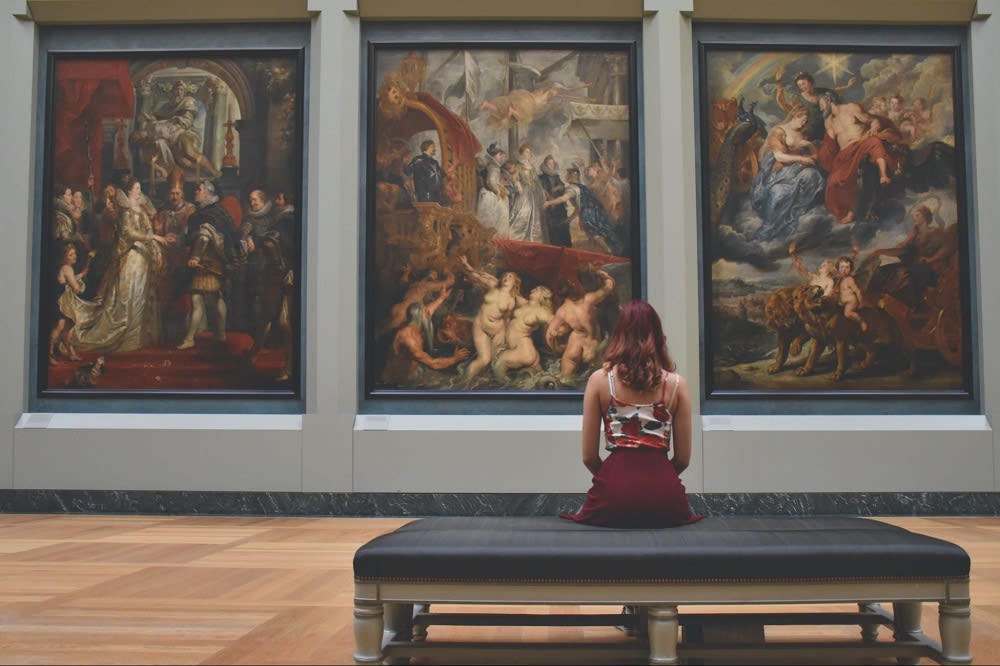 Charlotte is not only a hub for airlines, it is also a hub for art, culture, and a multitude of museums for you to enjoy. There are so many wonderful options when it comes to celebrating the arts, be it through music, which includes symphony and opera, through museums full of art from around the world, or museums of fun and fascinating things to look at and wonder about. Charlotte is a city full of art, culture, museums, theatre and the opportunities to experience the world without leaving the happiness of home.
Find your own little slice of heaven…
Charlotte, North Carolina is a beautiful city with a rich history and promising future. There are so many wonderful aspects of this city, from the size of the city to the diverse culture to tremendous farmers' markets full of delicious foods and locally created goods, Charlotte is full of warmth, friendliness, and opportunity. This city offers residents opportunities for well-being and overall wellness, from fitness opportunities to delectable restaurants to a vast yoga community. The greatest amount of wellness offered by Charlotte, however, is the opportunity to be healthy and happy each and every day. Residents of this lovely city have the chance to partake in that and to learn, grow, and be happy. If you are looking for your dream home in Charlotte, Kim Warden can help you to identify the factors that will help you in your search for just the right home in the Charlotte area, as well as help you find that home. From the first hopes and dreams of owning a home to the final walk-through, Kim Warden will be there for you. For more information, contact
Kim Warden and Company today
.