Elizabeth, Charlotte, is
a popular moving destination for single-family homes and condominiums
, with a population of around 5,000 people. The neighborhood is walkable, and Elizabeth homes for sale are close to the city's light-rail system, meaning residents have easy access to other areas in Charlotte. A major business and residential area, Elizabeth is a historic and close-knit community that hosts numerous annual events alongside a wide variety of global dining experiences.
With
new residential
and
commercial developments
popping up more frequently, the area has become even more of a hotspot for young professionals. These units give residents quick access to Uptown Charlotte and other Charlotte neighborhoods while remaining within walking distance of many local attractions. While the majority of Elizabeth residents live in multi-family complexes, there are also single-family residences available in the area, which are favorable for families, single entrepreneurs, and young specialists alike. The median price for a home in Elizabeth is approximately $850,000, and the median household income is roughly $77,500. The following list provides a look at the three main types of homes available in Elizabeth.
Condominiums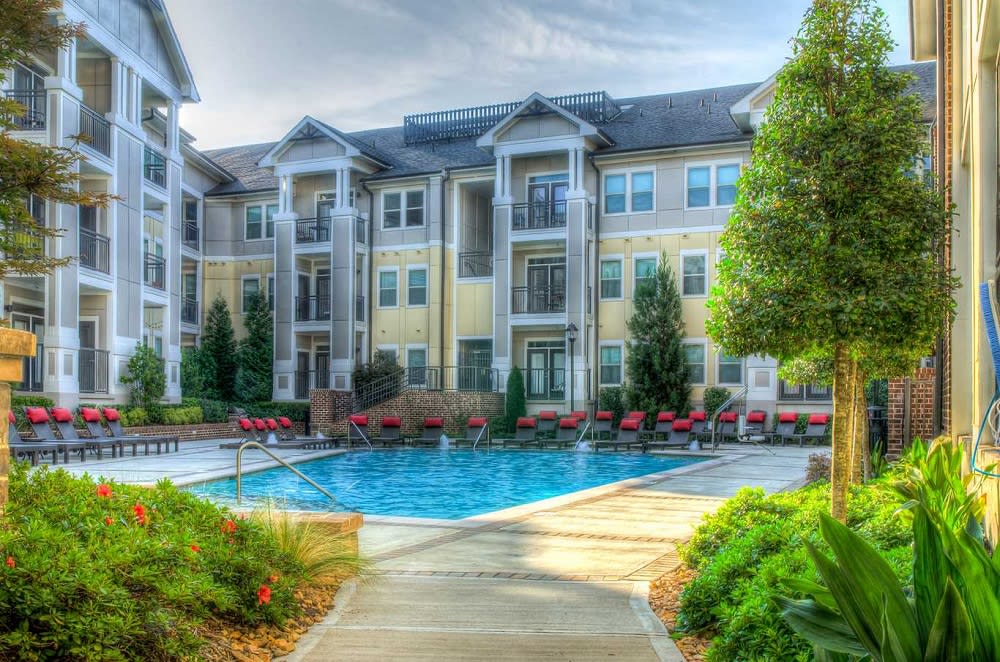 Photo courtesy of Elizabeth Station
Elizabeth is home to a growing number of
luxury condominiums
that provide residents with luxury studio or multi-bedroom residences with numerous amenities within the complexes themselves. Each complex is its own community, offering ample opportunity to connect with neighbors, and each is only a short walk from light-rail transportation and many shopping and dining experiences.
Elizabeth Station
is a piece of Elizabeth real estate that serves as a boutique condominium community. Studio through two-bedroom floor plans are available, and amenities include built-in en-suite wine racks, a theater at the clubhouse, a resort-style pool with a luxe tanning island, and even personal EV charging stations. If you move here with your pets, you can take advantage of their pet park.
New luxury condominiums in and around Elizabeth are constantly under development, which is perfect if you want to live in a luxury home within the historic and bustling Elizabeth neighborhood while being just steps away from excellent dining, fine retail, and community events.
Townhomes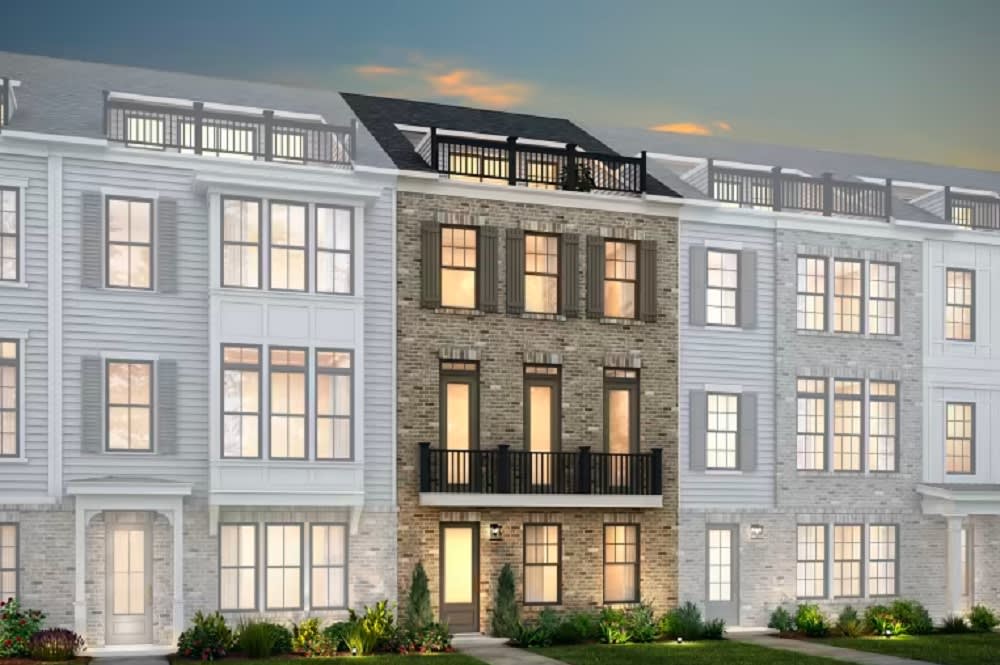 Photo courtesy of Elizabeth Glen
Elizabeth real estate also includes several townhome options, with more on their way. If you want to live in a luxury community with a slightly different experience than a condominium, these townhomes throughout Elizabeth are ideal.
Just minutes from Uptown Elizabeth is
Elizabeth Glen
, a new luxury townhome community that provides spacious townhomes set amidst mature trees and lush landscaping. With more townhomes currently being built, these large 3-bedroom to 4-bedroom homes feature open-concept living spaces, rooftop terraces, brick fireplaces, hardware throughout, and stainless steel appliances that will help you live luxuriously. Elizabeth Glen is in close proximity to the light-rail system, many shopping and dining options, walking trails and parks, and is conveniently located to top-ranked schools, including Alexander Graham Middle and Myers Park High, making this townhome community an ideal locale for both singles and growing families.
Single-family homes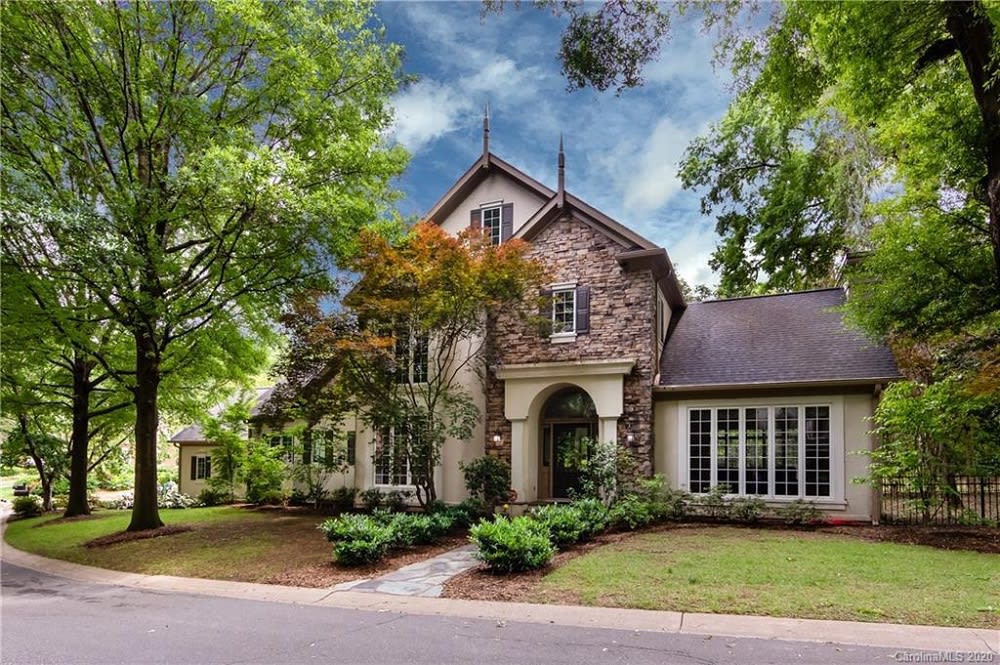 While multi-family complexes are undoubtedly the most prevalent residences in the area, Elizabeth real estate also includes a wide variety of single-family homes. South of Elizabeth's more modest single-family homes have two bedrooms and two baths, while others have a spare room that homeowners can use for an office space or extra bedroom. When you want to live in the heart of Elizabeth, Charlotte but still enjoy the privacy of a single-family home, there's a piece of real estate that will work for you. To top it off, you'll be living in a highly walkable, community-oriented, and historically rich neighborhood with easy access to the light-rail system, many dining and retail options, and recreational opportunities.
Find homes for sale in Elizabeth
When you've decided that you're ready to find your dream home in one of Elizabeth, Charlotte's condominiums, townhomes, or single-family homes, you need to work with an expert real estate agent. You want to work with an agent who has a passion for real estate and deep professional knowledge to help you find the best deal on your dream home.
Kim Warden
and her team are the professionals you need. Once you start working with Kim and her team, you'll stick with them throughout your life for all of your real estate needs. Kim develops relationships with her clients that keep them coming back when they have a new real estate transaction. Reach out to Kim directly when you're ready to have her team help you find your new dream home in Elizabeth, Charlotte.
*Header photo courtesy of Camden Property Trust