Do you live in Charlotte and want to celebrate a special occasion with a fancy meal? Or are you planning to be in the area to look at South End luxury homes or Dilworth houses for sale and want to experience some of the best dining Charlotte offers? In addition to the beautiful year-round weather, affordable cost of living, and easy access to transportation, Charlotte is a popular place to live due to its dining scene. When you're in the city, check out these eateries — as
luxury real estate agent Kim Warden
recommended.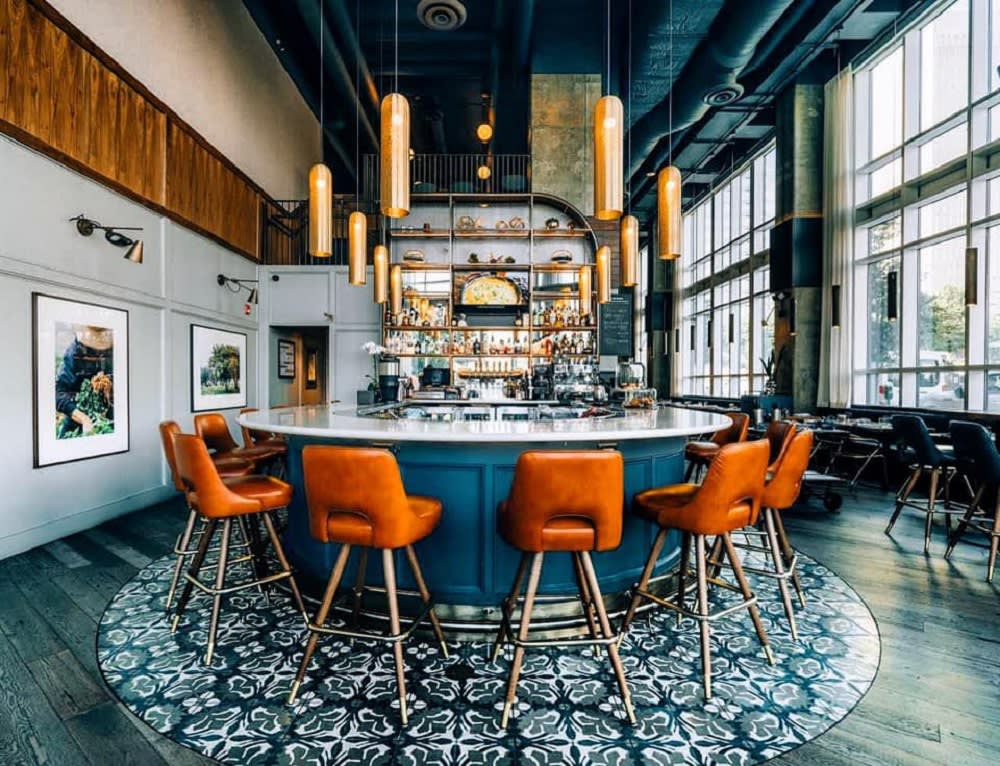 Photo courtesy of Eater Carolinas

Southern classics made with the freshest ingredients from local farms are what you'll find when you dine at Haymaker. Open for dinner Monday through Saturday at 5 p.m. (and for weekend brunch starting at 10 a.m.), Haymaker is located in Uptown Charlotte and is a popular destination with locals and tourists. If you're in town to look at Dilworth or Elizabeth real estate, fuel your day with the restaurant's many brunch options. They serve Eggs Benton, Painted Hills Steak & Eggs, and brioche French toast with a mimosa or Wake Up Call (cold brew coffee, Tito's vodka, creme de cacao, cardamom syrup, and oat milk). If you'd rather relax at the end of a long day attending showings, you can dine on crispy pork belly, Blue House salmon, or red wine braised pork shank with a side of mac & cheese. Haymaker is also known for its craft cocktails, so make sure you try out a First Kiss (tequila, hibiscus, lime, and soda) or a 3 Sheets to the Wind (Revanche cognac, pomegranate, vermouth, and lemon).
Taking their inspiration from the many seafaring cultures around the world, Fin & Fino treats guests to a social seafood experience they won't soon forget. Open for dinner at 5 p.m. every day but Sunday, Fin & Fino's menu includes raw bar selections, grilled oysters, ahi tuna, and, for non-seafood lovers, dishes like lamb rigatoni and wagyu flatiron steaks. Though guests are more than welcome to order off the menu, the authentic dining experience at Fin & Fino is The Treatment. Priced at just $65 per person, this is a tasting tour of the menu selected by the chef and your server. It includes a $5 donation toward the charity of your choice. No matter what you choose, make sure you peruse the wine, beer, and cocktail menu. Try a Drunk Karaoke in a Shania Twain Wig (hibiscus tequila, Amaro, cappelletti, and citrus) or a Call of the Clam, where you choose the spirit and leave the rest up to the capable bartenders.
If you're looking for Dilworth houses, stop into neighborhood favorite 300 East. Serving hungry guests since it opened in 1986, 300 East is open for lunch, dinner, and weekend brunch. Southern favorites on the menu include the shrimp cake served on brioche with remoulade and seasonal slaw, grilled hanger steak with buttermilk mashed potatoes, and local favorite Chicken & Biscuits (fresh-baked biscuits and buttermilk fried chicken breast with slaw, mac & cheese, and two cans of wine). If you decide to come for brunch, you can choose from breakfast tacos, shrimp cake Benedict, grits bowls, and more breakfasty choices – as well as burgers, sandwiches, and salads.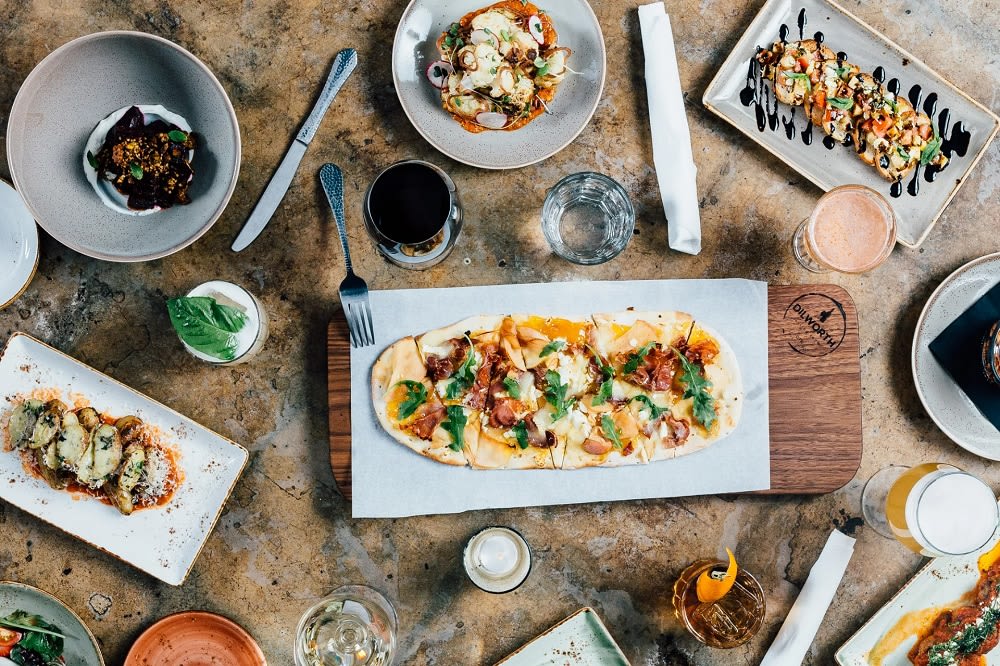 Photo courtesy of Conde Nast Traveler

If you'd rather relax with a light bite and a cocktail or glass of wine after spending a day looking at Dilworth houses for sale, make plans to visit the Dilworth Tasting room. Along with craft cocktails and fine wines, you can enjoy snacks like prosciutto and brie and mixed nuts or olives, apps like bruschetta and hummus, or full meals such as lamb meatballs and pulled pork tacos. The outdoor patio is unbeatable with its koi fish pond and secluded courtyard and provides the perfect escape for those who want to unwind after a long day.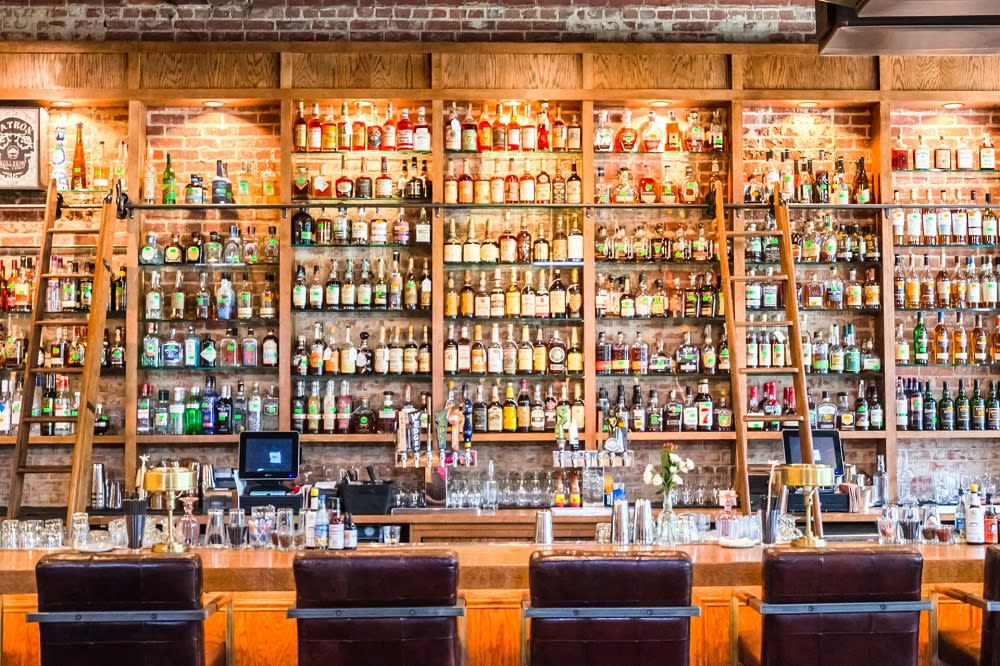 Photo courtesy of Conde Nast Traveler

If you're even thinking about investing in Elizabeth real estate, you need to come to check out this neighborhood hotspot. Famous for its craft cocktails, this is the place to enjoy a Bourbon Bramble, Sazerac, or Penicillin (scotch, whiskey, ginger, wildflower honey, and lemon). However, just because the drinks get a lot of attention doesn't mean the food isn't just as fantastic. From the charred oysters to the sweet potato gnocchi and wagyu burgers, The Crunkleton's menu will delight any foodie. If you're in the mood for some earlier eats, head on over on the weekend starting at 11 a.m. for brunch faves like avocado toast and beignets.
Vana, which means "wooded area of the forest" in Sanskrit, is one of the coziest restaurants in the city. It attracts those who own South End luxury homes who want to relax and indulge in the atmosphere. While there, sip on a glass of wine or a Queen Bee (gin, lavender honey, lemon, and honeycomb). Vana also has some excellent food. Stars of the dinner menu include the pork cheeks (served with squash, cream, and chimichurri), Margherita flatbread, and lamb neck, while brunch options include steak and eggs, breakfast flatbread, and berry cobbler.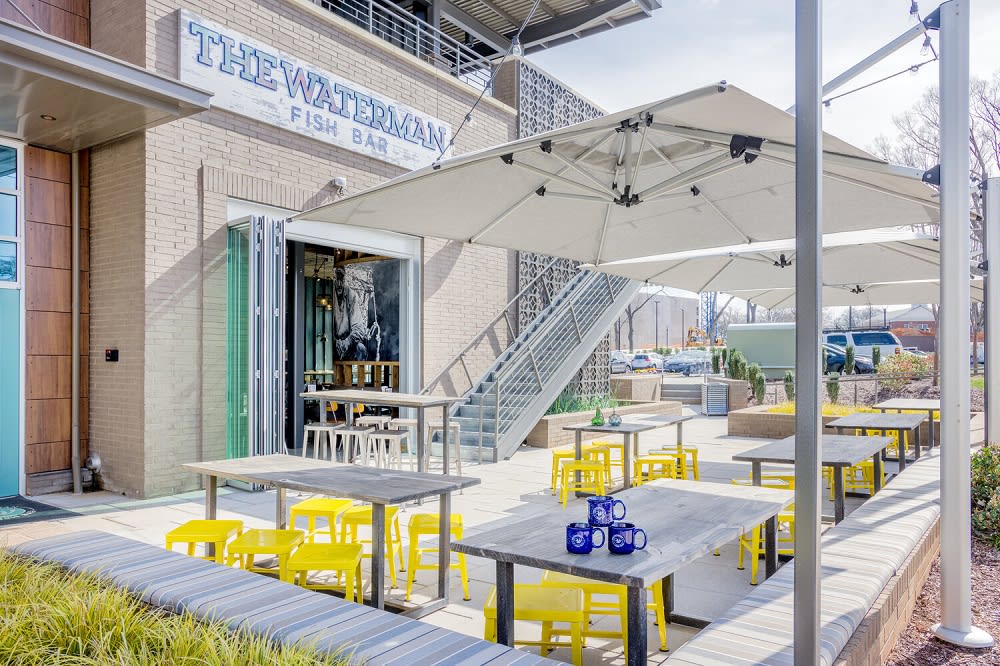 Photo courtesy of The Waterman Fish Bar

Voted as having the best brunch in the city in 2022, The Waterman Fish Bar is the place to be for those who live in South End luxury homes. With several dining options (indoors or outdoors and upstairs or downstairs), this neighborhood seafood joint has a popular raw bar, fresh catches of salmon and scallops, and tempting plates of lobster mac & cheese and blackened seafood. The award-winning brunch offers diners lobster benedict, creole shrimp and grits, salmon avocado toast, mimosas, Brunch Punch, and the restaurant's take on a Bloody Mary (called the Shipwrecked Mary.)
Charlotte is one of the nation's top cities where to live, work, and play. If you plan to be in the area to look at Elizabeth real estate or Dilworth houses for sale, make sure you get a taste of the local cuisine by stopping into one of the restaurants on this list. Haven't yet chosen an agent to help you with your home search? Reach out to local real estate expert
Kim Warden
for assistance.
*
Header source Unsplash