Veronét Vineyards & Winery
Nestled in the foothills of the Blue Ridge Mountains sits
Veronét Vineyards & Winery
. A quick 30-minute drive from uptown Charlotte, you will find the winery and acres of vineyards. The winery is situated at the top of the road at the highest point of the entire estate, where visitors revel in cooling breezes and breathtaking views of Crowders Mountain and The Pinnacle. The 70-acre estate includes six acres of vineyards, soaring pine trees, and two babbling streams.
Family-owned, sustainably farmed, and lovingly tended by a proud team of stewards, this incredible property is an excellent destination for a weekend wine tasting. Veronét offers delicious wines in tasting flights, by the glass, or by the bottle. In addition to wines, their seasonal menu features charcuterie picnic boxes, nuts, crackers, and North Carolina craft beer. Reserve the Tasting Experience this weekend to sample a selection of five wine pours led by a senior tasting associate hosted in the winery's private room.
Rocky River Vineyards
Rocky River Vineyards
is a family-owned and operated winery offering panoramic views of the North Carolina countryside and a range of award-winning wines. The setting is laid back, yet refined, and it is ideal for taking in beautiful views of the vines while savoring various wines. Rock River Vineyards hosts events throughout the year, including spring and fall festivals, summer shindigs, grape stomping, a holiday open house, and more.
As far as weekend visits go, sit-down tastings are available on a first-come, first-served basis and last an average of 15-20 minutes. Please make a reservation for groups of six or more. Wine tastings include a selection of eight Rocky River Vineyards wines, samples of wine slushies, and hot mulled wine when in season.
Wine flights are available as well, and consist of five 1-ounce sample pours of your choosing. Flights are an excellent way to try a few of your top choices at your own pace. Don't forget to stop by the gift shop to browse one-of-a-kind gifts and unique creations made by local and regional artisans. Enjoy some charcuterie and cheese straws with your tastings of sweet muscadine, chardonnay, and merlot, and check out the gift shop to round out your trip.
Rock of Ages Winery
Located in southern Person County, the Moore family carries on traditions "blending the old into the new" at
Rock of Ages Winery
. Visitors are welcome to delight in wine tastings, tours, special events, concerts, or simply a leisurely afternoon overlooking the vineyard and lake. This fairly new facility offers an unmatched winery experience you won't want to miss.
The winery is designed in an Old English style with hints of Italian and Western lodge design influences. The property is surrounded by 26 acres of vineyards and a tranquil four-acre lake. Due to its advantageous location, the unique climate and weather patterns permit Kevin Moore to experiment and grow other grapes besides the typical North Carolina muscadine grape.
There is a broad range of wines from which to choose. Blackberry Cobbler is an award-winning blackberry wine boasting a sweet and fruity flavor with hints of currant and plum. For a light and refreshing option, go for the sauvignon blanc, featuring passionfruit, kiwi, and honeydew melon flavors with a balanced, crisp finish.
Stop by for a tasting today and choose between a sweet sampling or a dry white/dry red tasting. They currently offer 40 different wines, and each tasting includes 10-11 different choices. Once you've finished your tasting, you're likely to choose one of the 33 different wines to take home to enjoy later.
Southern Charm Winery
Southern Charm wines are hand-crafted, luscious, traditional, robust, and refreshing. This handful of adjectives is simply an introduction to the majesty that
Southern Charm Winery
products possess. Their wine selection features 24 varietals, each one carefully blended to achieve the fullest flavor possible.
Southern Charm Winery treats every patron like a wine enthusiast because they know customers understand their tastes best. They offer everything from crispy whites to full-bodied reds. The winery also features a gift shop that sells local art, wood turnings and pottery, in addition to wine accessories and unique gifts. Whether you prefer dry or sweet, red or white, zinfandel, or cabernet sauvignon, Southern Charm Winery has the perfect wine for you.
Cougar Run Winery
Cougar Run Winery
offers hand-crafted wines made in small batches and pet-friendly winery tours of up to 10 people. Cougar Run is also a wine-making equipment retailer. Located near historic downtown Concord, the winery provides a tasting room and outdoor courtyard perfect for sampling new wines and catching up with close friends.
This spot is all about making the best wines. From rich reds to delicate whites, they have something to please every palate. Their laid-back approach to wine allows you to focus on one question, "do I like what is in my glass?" They provide tastings daily, consisting of five 1-ounce samples of wines of your choice.
They even hold seasonal dessert wine tastings! Check their event calendar to partake in fun evenings, such as murder mystery dinner theater and pairings nights. If you enjoy a relaxed atmosphere that leaves the nose-up, wine snobbery at the door, Cougar Run Winery is your best bet.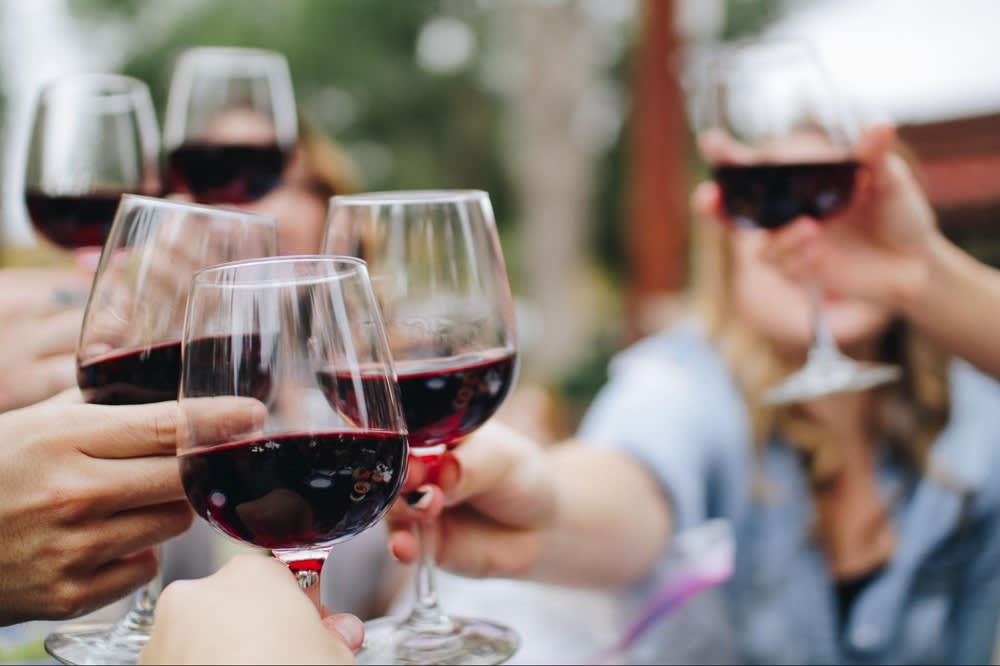 Cat's Paw Winery
Find wine made in true small batch craftsman style at
Cat's Paw Winery
. Owner John Burks named the winery after his first orange tabby, Joey, a perfect fit for the winery's mascot. Though Joey crossed the Rainbow Bridge in 2018, John welcomed a rescue cat named Percy into the winery in 2019. You're sure to be met with some purrs and cuddles from Percy and the newest feline family member, Morris, on arrival!
At Cat's Paw Winery, they pride themselves in creating smooth, delicious, easy-to-drink wines made with all-natural well water and real fruit juices. Considering the top-quality ingredients used, you'll taste a difference between Cat's Paw's creations and store-bought brands immediately. There are 18 varieties of whites and reds to try here, ensuring you find something that will keep you coming back for more. Visit the tasting room this weekend to taste selections such as Purr-fectly Peach and Percy's Bosc Pear.
Davidson Wine Co.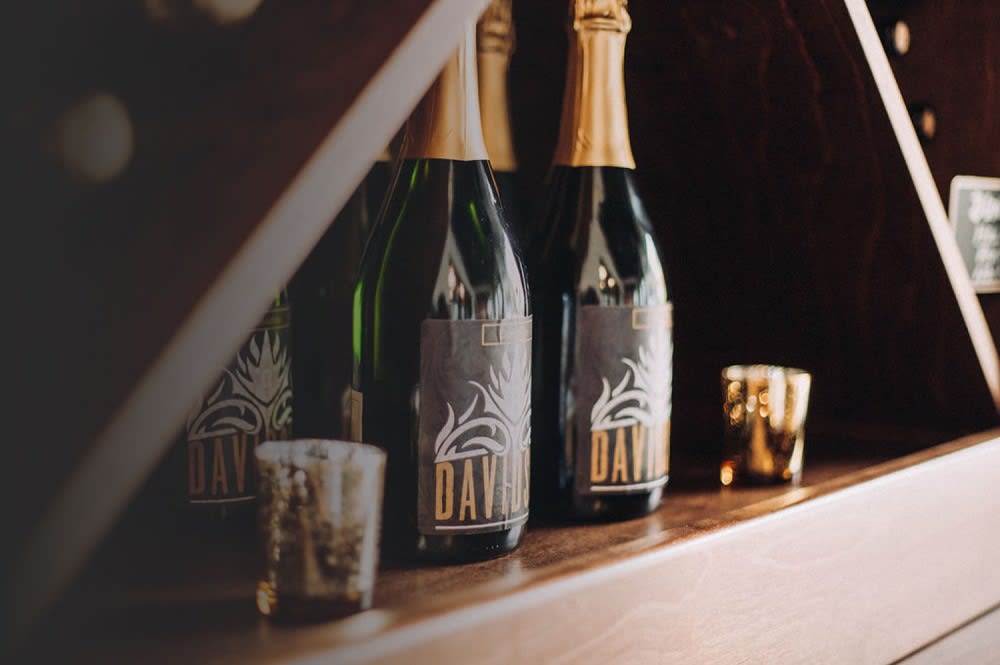 Credit: Davidson Wine Co.
Davidson Wine Company
is an urban winery serving chef-inspired, locally sourced food alongside locally made wines. Davidson Wine Company is the first urban winery in Davidson, opened by lawyer turned winemaker Lindsey Williams. Lindsey discovered her deep appreciation of wine later in life, gladly sharing it with locals and travelers alike via her winery. She started the winery to bring affordable and locally made wine options to Davidson.
They make many popular wines, including merlots, cabernets, and chardonnays. They also make some rare wines, including Viognier, petit Verdot, and ports. Grapes are sourced globally, allowing them to makeover 30 kinds of wine from the best grape-growing regions worldwide. Stop by with a few friends to share cheese and charcuterie boards, oysters, and delectable wines. Some enticing selections include the strawberry-flavored Shortcake and the intense Carnival, boasting strawberry, plum, and vanilla notes. Every wine offers an allure and every dish bursts with flavor. Don't overlook Davidson Wine Co. for your next winery venture.
Kefi Vineyards & Winery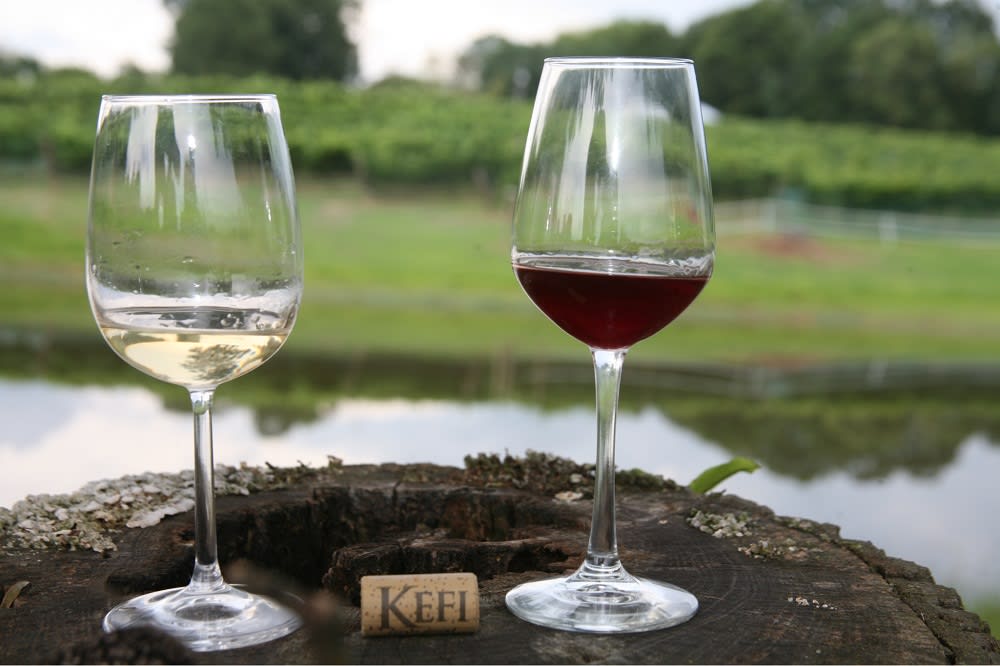 Credit: Kefi Vineyards & Winery
In short, Kefi is a Greek word meaning the spirit of joy, zest for life, passion, and euphoria. This weekend, hop on over to
Kefi Vineyards & Winery
to sample expertly crafted wines made with some of the most exclusive grapes in the United States. Master winemakers and vineyard staff ensure that every part of the process is done to perfection.
Their Negro Amaro is a best-seller and winner of Silver at the 2020 NC Fine Wines Competition. It is a beautiful Greek and Italian blend that offers deep, aromatic, spicy, and wild cherry flavors rolled into one tasty creation. Opt for the Assyrtiko, reflecting balanced acidity, bright citrus, and light yet juicy mango finish if you prefer an effervescent white wine. Stop by the tasting room from 12-6 PM on Saturdays and Sundays to sample sumptuous, decadent selections.
Are you a wine enthusiast looking to move to one of the remarkable communities of Charlotte, North Carolina? Contact realtor
Eric Layne
to assist your search for real estate in Myers Park, Elizabeth, or Dilworth.