If you're hoping to secure a piece of Charlotte's coveted South End real estate, you may be wondering where to begin exploring this unique and historic neighborhood. Below are four ways to get started.
Transport and walking tours
The storied streets of South Charlotte are rife with activities of all kinds, but the heart of South End is all about transportation. The area was once known for its trolleys and railways and is now home to historic industrial real estate and a variety of vintage architectural styles. One of the best ways to appreciate the neighborhood in all its glory is to take a walking tour from wherever you're viewing South End homes for sale and learn a bit about its historic transportation networks as you go.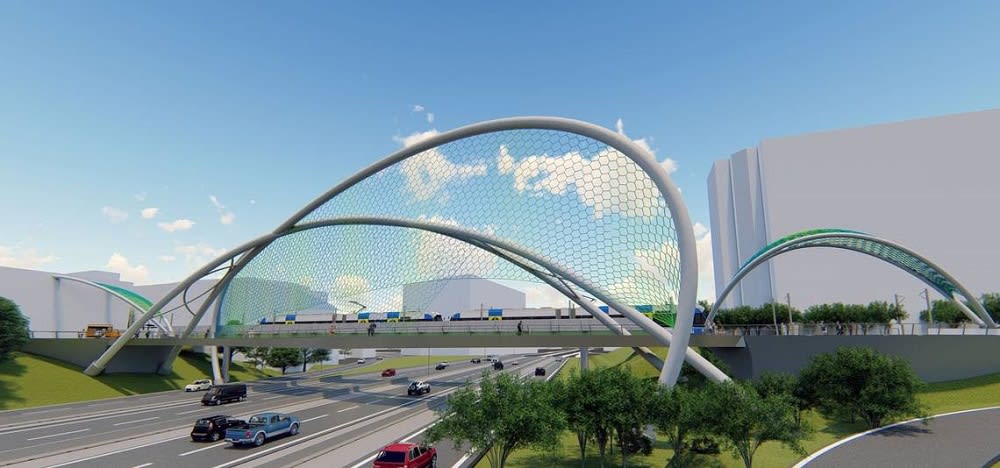 Rail Trail Bridge, Image courtesy of Charlotte Observer
If you're really looking to get your steps in, walk one of the city's many paths around South End — like the
Rail Trail
or one of Charlotte's
greenways
. If you prefer a bike ride to a walk, rent one of
Charlotte's Joy Rides
, public rental bikes that are available throughout the city. The Rail Trail has struck a balance between landmark historic sights, like the titular railways, and contemporary landmarks like the
Rail Trail Bridge
and the
Rail Trail Chalkboard
.
You can also go online and find one of the many
self-guided tours
around the area, which guide you to landmarks as well as some beautiful, certified historic homes. If you're looking for an easy way to get outside near South End luxury homes and get better acquainted with Charlotte's history, a walking or cycling tour is a fantastic option.
If a quick view is more your style, make sure to use the
Lynx Light Rail
to get a fast, full picture of Charlotte. One ride is only $2.20, but you can get weekly or monthly passes to the Light Rail for a perfect way to commute around the city.
Arts and culture
Lark and Key Gallery, Image courtesy of QC Exclusive
If you want to experience the art scene developing in Charlotte, the South End is the place to be. Head to the
Lark and Key Gallery
or attend the
First Friday Gallery Crawl
. Each month, on the first Friday, the South End community comes together to appreciate the creations of fellow Charlotte residents.
If you'd prefer a bit of live music, head to the
Gin Mill
. This historic building serves food, hosts private events, and showcases local performers sharing their musical talents. Stop by each Friday or Saturday to see a new band take the stage.
For some, the Charlotte community itself may be the most important piece of history to explore. So, to better understand what makes the South End real estate market and community so appealing, go online to the
South End community events calendar
and join in on some of the local Charlotte traditions. They can be as simple as
Trivia Night at Skiptown
or exciting cultural events like the free
Valentine's Day Portraits
at one of Charlotte's newest landmarks, the
Confetti Heart Wall
. But if you're looking for something a little more low-key, head down to one of the
Little Free Libraries
to do a novel exchange and share your taste in books with the neighborhood.
Landmarks old and new
There's a reason that trails and walking paths are so common in Charlotte's South End luxury neighborhoods. The entire area is chock-full of landmarks, historic buildings, and rich industrial history. One of the most memorable historical sights in Charlotte is the Charlotte Trolley, which maintains multiple trolley lines, carts, and signs to honor the city's rich history on the rails. Follow the paths left behind, or explore all the artifacts kept safe in their museum. Either way, if you're interested in South End real estate for sale, you should do yourself a favor and visit.


If you're looking for yet another way to enjoy the great weather and outdoor atmosphere of the South End, check out the Wilmore Centennial Park and Old Settler's Cemetery—a part of Charlotte since 1776. Whether reclamation projects or relics of the past, they're both beautifully manicured landscapes that offer South End residents a place to showcase art, community, and history. And don't forget Charlotte's many historical buildings. Some industrial highlights are the Nebel Knitting factory,
H&H Automotives
, and the Charlotte Machin Company, the birthplace of air conditioning.
Exciting eateries
Also, no Charlotte historic adventure would be complete without the
Atherton Mill and Market
. Not only is it one of the oldest textile buildings in the state, but it's also been refurbished into one of the most popular farmer's markets and shopping centers in Charlotte. Find artisan goods, unique snacks, and the freshest produce—all within a short walk from your South End luxury home.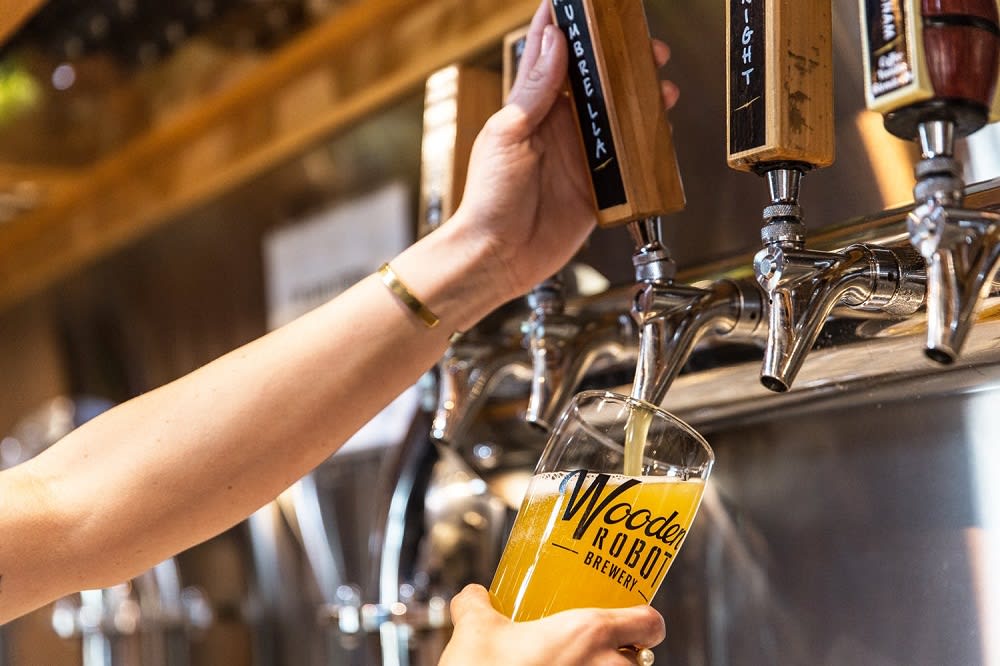 Searching for South End homes for sale?
If you're ready to dive into the Charlotte real estate market, reach out to Kim Warden for expert local guidance. Kim's emphasis on market analysis and customer service will ensure your house hunt feels rewarding and stress-free. Whether you're looking for new South End condos, a vintage loft, or a luxurious home, contact Kim today!